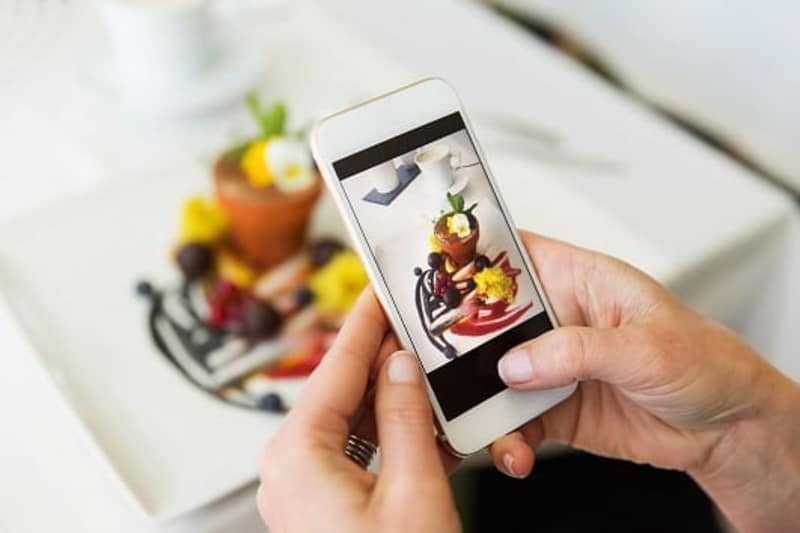 7 Great Reasons to Promote Your Hospitality Business On KooZooK
Restaurants, Bars, Hotels, Cafes attract more customers and grow your business
Do you run a restaurant, bar or hotel?
Do you find it difficult and expensive to keep your website updated and to promote yourself on social media?
You may not have a mobile friendly website making it increasingly difficult for your existing and potential customers to find you online. You may not be able to update your website quickly enough when changing your daily specials or redesigning your menu. Maybe you want to publish your new live entertainment or you are showing a match in your venue.
Stay ahead of your competition and attract more business by partnering with KooZooK.
When you sign up you get access to our easy to use online application, this allows you to create website pages for your venue, including an about page - where you can describe your venue and show your location on a map. You can then start adding your contact details, e.g. your booking contacts or Facebook page - that's just for starters.
You can update your food & drink menus, your events, photos and facilities at any time and publish this information in minutes. You can even blog about your latest promotions, new menus or refurbishments in your news section. Better yet, you, or better again, a fan can share your published information on social media - extending your reach.
---
The 7 great reasons to join KooZooK
---
1. Free platform to promote your venue online
Not only do you get to add and change your menus and events whenever you choose, you also get a home page where you can describe your venue in words and pictures and include a map showing your location, opening times & directions. There are also pages to showcase your facilities, jobs, news, photo gallery and contact information.
2. Your Food and Drink Menus
Easily keep your food & drink menus and daily specials up-to-date.
When adding dishes to your menus, you can add attributes, for example contains gluten, organic etc, these tags help customers search and discover more about your menu online. Many websites have menus requiring download - for example pdfs, often these will not be downloaded by your potential customers as it disrupts the user experience and takes up space. The menus you create are dynamic when viewed from a customers mobile or tablet, unlike images these menus are presented in a format that doesn't lose quality when zoomed. They are also more likely to be indexed by search engines, which makes it more likely that you will be found when someone searches for say 'prawns in filo pastry Dublin' in their browser - for example a local or a tourist planing a trip to Ireland. Because the menus are dynamic, different presentations for example the allergen information along with other attributes can be shown at a click or touch, helping you to stay compliant without cluttering your menu. Your menus can also be translated to other languages on demand - great for tourists.
You have a number of predefined menu styles to choose from that we have created to get you started, you can also define your own styles to reflect your own brand.
3. Your Events
Are you showing live sports? Have you a great line up of live music & entertainment?
You may have many events happening at your venue, tell your customers who your live acts are or what upcoming events you have and when they're on.
Whether it's:
The Ted Sheeran Band
Ireland v France - 6 Nations Rugby
Sport: Chelsea v Manchester United
Table Quiz
Speed Dating
Whatever else is happening at your place...
Post to KooZooK to attract customers to your events. The event can be shared directly from KooZooK to your favourite social media.
4. Your News & Promotions
I'm sure there are many things you would like to say about your venue.
Whether it's:
Newly designed menu
Great new offers or promotions
Stocking a new craft beer
Introduced new gluten free options.
Recent refurbishment or new facilities - like a heated terrace.
Whatever else you want to say....
You can post all your news to KooZooK, just like for events your news can be shared on social media.
5. Your Facilities
Make your potential customers aware of all of the facilities you have invested in.
Whether it's:
Free WiFi
Parking
Board Games
Pool Table
Play Area
Large TV Screens
Open Fire
Outdoor Seating
Whatever else you have....
Spread the word by posting on KooZooK.
6. Your Photo Gallery
Upload photos of your venue to KooZooK, you can choose to show any of these photos on your home page as well as in your gallery. You can also include a photo to be shown with an event, a news item or a contact.
7. KooZooK is in itself a complete website for your venue
You choose a 'KooZooK Tag' e.g. KooZooK.com/MyVenueName, just like a Facebook or twitter handle.
You can promote your KooZooK tag in your bar or restaurant. It's great for example if you have lots of potential custom in nearby offices that may want to check your daily specials, for something special. KooZooK is also a great addition to your existing website which can also be viewed from KooZooK, you can also link back to KooZook from your existing website.
---
Check out our Demo Venue or Sign up to join.
Thanks from all at KooZooK